Call for International HILTI Student Challenge 2023, Hungary
Let us respectfully draw your attention to the first International HILTI Student Challenge, in 2023 Autumn, in Hungary. The event is organized in the joint cooperation of the TEAM Society, the John von Neumann University and the HILTI Tool Ltd.
Read more
---
Annual Meeting of TEAM Society 2022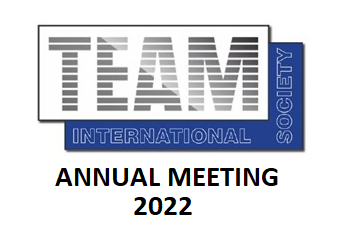 On September 20, 2022, the Annual assembly of the TEAM Society was held in Slavonski Brod, Croatia.
Read more
---
TEAM Society Workshop - PROGRAM
PROGRAM OF THE WORKSHOP OF THE INTERNATIONAL TEAM SOCIETY WILL HELD IN Biczó Csárda, H-6085 Fülöpszállás, Hármaspuszta 11 on October 17-18, 2019.

programme
PDF format
274 kb